Quand :
5 juillet 2020 – 9 juillet 2020
Jour entier
2020-07-05T00:00:00+02:00
2020-07-10T00:00:00+02:00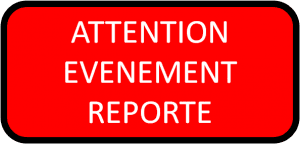 Objective: The Conference is intended to provide a platform for researchers to exchange information and identify research needs in the interdisciplinary, rapidly developing research area of interfacial phenomena encompassing several disciplines including chemical and mechanical engineering, applied mathematics, physics, chemistry and biology. This Conference is an excellent opportunity to create the synergy between fundamental and applied aspects in this field where numerous developments are expected. The Conference has to be a kind of "brain storming" and has to lead to the better understanding of several limited and very important research areas.
Topics for discussions will include five scientific directions:
Phase change phenomena, boiling, condensation, evaporation, phase change in confined space, two-phase flows, micro channel
Interfacial phenomena. Nonequilibrium effects on the gas- liquid and liquid- solid interfaces
Nano- and micro- structured surfaces for enhancement of phase change phenomena, wettability
Contact line phenomena, nucleation, droplets, bubbles, sprays, dry spots formation, entrainment, critical heat flux
Interfacial phenomena in biology, chemical reactions